This course is an online, personalized, interactive, and very comprehensive series of classes, based on our book It's All About the Face. The book is available via Amazon.com.
The 5-class series (live on Zoom) will allow real-time, virtual interaction with Phyllis Cullen and Cindy Richard. Classes will be limited to 5-9 students so we can offer individualized attention to students in English, Spanish, French, and Hebrew.
Classes will address every step of creating fabric portraits from photos or drawings, including:
Creating or choosing reference photos
Picking appropriate fabrics
Considering values
Creating patterns using Photoshop Elements
Cutting, fusing, embellishing, detailing, and QUILTING FACES
Learning multiple techniques, styles, and genres
Once enrolled, each student will send us a contact email address. Then we will send each student: a course outline and schedule, explanation of the process and how to interact with us via Zoom, homework, personal communications, and a supply list.
Each student will have a personal, customized pattern. There will be homework between classes. Each homework assignment will include personal interaction with the teachers.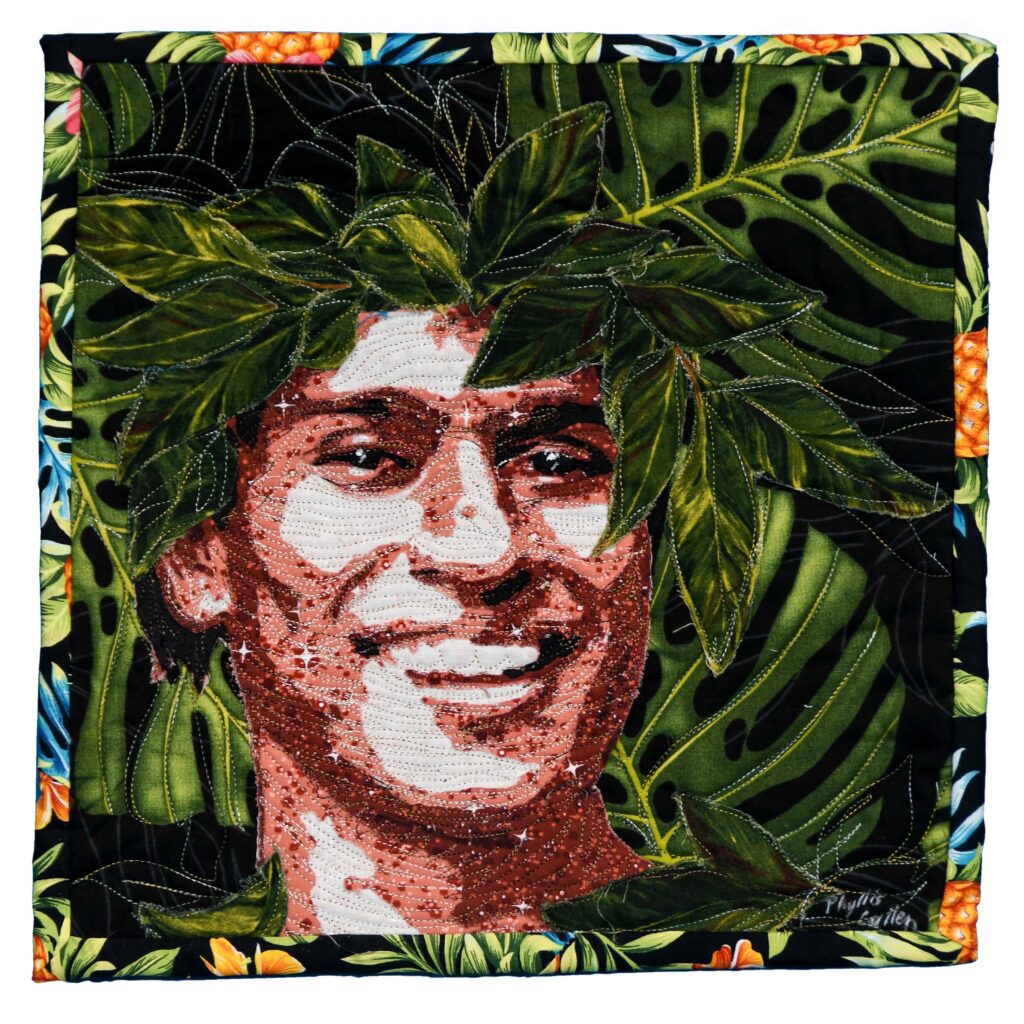 You will practice on a reference photo and learn about shooting, manipulating, and choosing appropriate photos. As the course proceeds, we will provide various descriptive and illustrated handouts and patterns on which you can practice. Also, links for supplemental study will be made available.
Classes will be scheduled according to time zones in the evening hours every two to three weeks. We will try to arrange classes at the most convenient time for all. The breaks between classes will provide ample time to do the homework.
Recordings will be available for 1 week following each class if anyone misses the live presentation. However, we really prefer interacting live. Seeing the projects and progress of your classmates is both inspiring and useful.
Five (5) sessions of three (3) hours each (total 15 hours) will cost $200 USD.
After the course is completed we encourage each class to continue to meet and critique each other's work in a study group.
For more information or to register for a course, contact us.