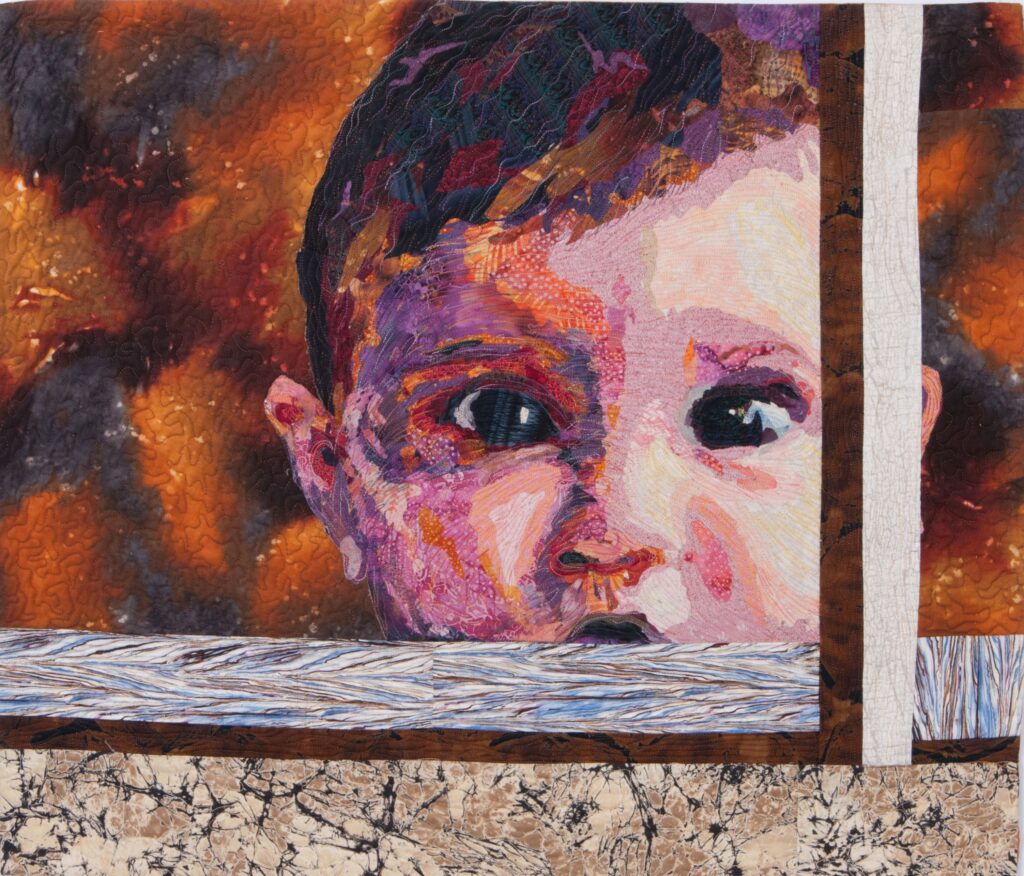 Why Portraits?
Portraits tell a story about events and people we want to memorialize. They touch us in a way that a still life never could. That is why portraits make such wonderful gifts and keepsakes.
We capture moments in time with our quilted portraits. We use fabric and thread to paint pictures, and we use color and value to convey depth and dimension. Our quilting lines follow the contours of our figures to add realism to each work of art.
Our talk introduces creating portraits of people and animals from head to toe. We discuss the challenges of portraits of babies and older people. We show some of the techniques available in portraiture, such as collage, painted and quilted, thread painted, to name a few.
We talk about what inspires a good composition. What makes an "eye-grabbing" setting? What props help add interest to a scene? We touch on the use of values and color. What do somber hues convey vs. bright, light colors?
We touch on the process we cover step-by-step in the book. We use digital manipulation on our images and adjust the values and contrast. We discuss how the image values translate to fabric and how to choose fabrics that will blend well together. Finally we emphasize the actual quilting of a portrait.
Come visit us and see the inspiring works in our Facebook group, "ItsAllAboutTheFace."
Contact us about presenting to your guild or quilt group. We zoom anywhere!